PMI Ghana Chapter
Youth and Social Impact
PMI GHANA YOUTH AND SOCIAL IMPACT OUTREACH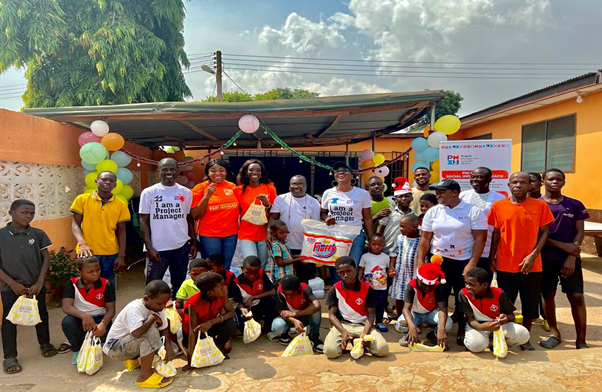 The Project Management Institute is the ultimate resource in skills, training and certifications to enable change architects. There is an urgent need for the continent to prepare young professionals for future roles as development leaders.
According to the 2021 PMI Talent Gap; "The Global economy needs 25 million new project professionals by 2030. To close the talent gap, 2.3 million people will need to enter PMOE every year just to keep up with demand – this includes project managers and all changemakers"
The Project Management Institute Ghana is committed to instilling Project Management as a Career and Life Skill amongst the Youth, Teachers and Country at large.
As the Social Impact Outreach unit under PMI Ghana, we pride ourselves in activities that positively impact our society and contribute to making the world a better place. We create awareness on social impact outreach activities as a medium for learning and growth. We believe in protecting our planet and improving the lives of people around the world also by reaching the UN Sustainable Development Goals.
We partner NGOs, Government Agencies, Private Sectors, Technical/Vocational Schools and Primary to Tertiary Schools. We support and are involved in the following:
Youth engagements (5-35 years)

Social Good Outreaches
For partnerships and Enquiries reach us on 0243160831 or on our various social media handles... 
 Project Management Institute Ghana
GOOD THINGS HAPPEN WHEN YOU GET INVOLVED WITH PMI GHANA!!!