PMI Ghana Chapter
Event Speakers
Hon. Francis Asenso-Boakye (MP)
Minister for Works and Housing
Ghana
About
Honourable Francis Asenso-Boakye is Ghana's Minister for Works and Housing and also Member of Parliament for the Bantama constituency in the Ashanti region of Ghana. He is a former Deputy Chief of Staff and Political Assistant to His Excellency Nana Addo Dankwa Akufo-Addo, President of the Republic of Ghana. 
He is a Development Planner by profession, a project management and policy specialist with over 22 years of wide-ranging professional experience and expertise. He is a Fellow of the Ghana Institute of Planners (GIP). 
Read More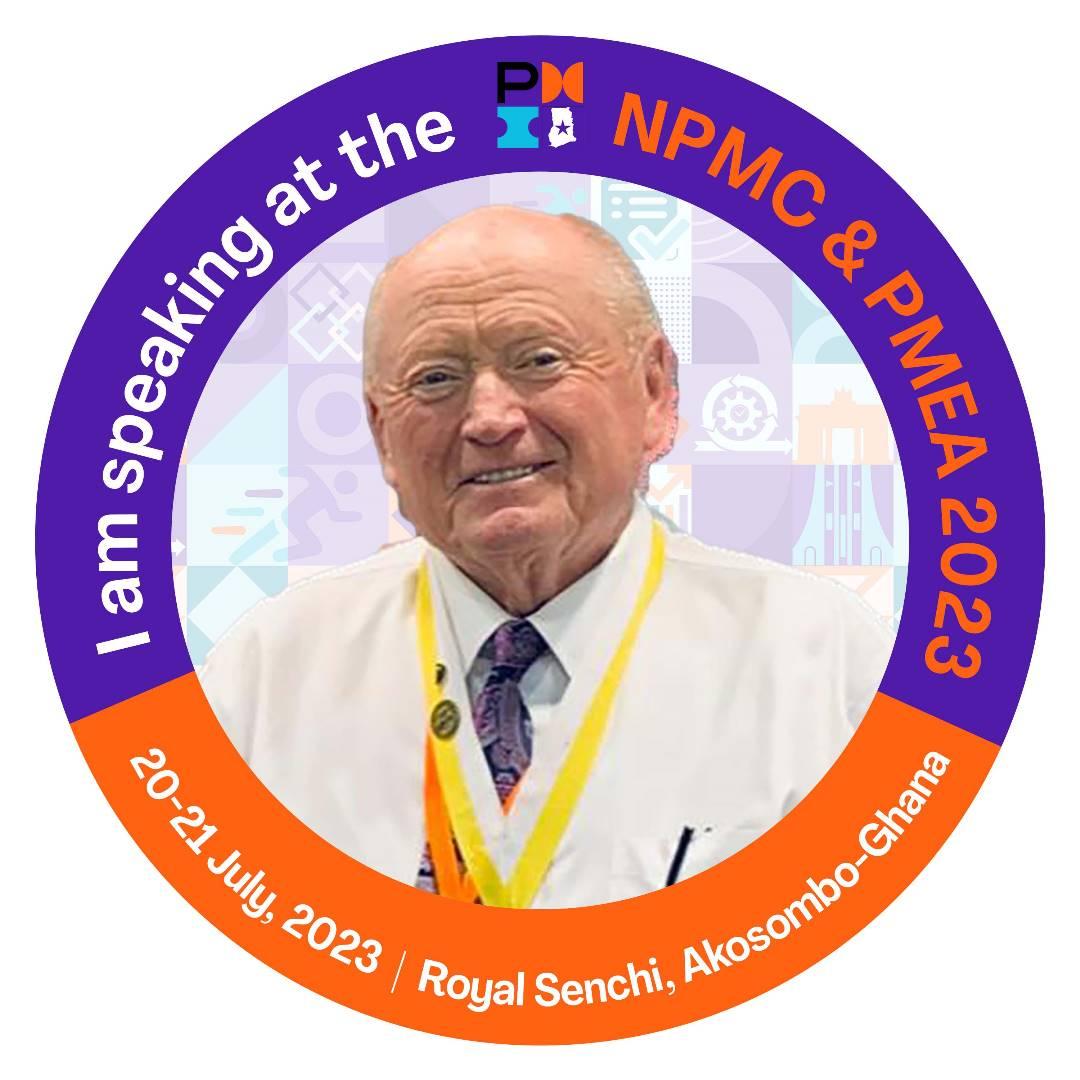 Lee R. Lambert
Opening Keynote Speaker
Lee R. Lambert has logged 50+ years of project management experience and is considered one of the world's thought leaders on project management methods and how they can be utilized to create and sustain value added Leadership and Collaboration capabilities.   He is one of only 70 in the world to receive the honor of PMI Fellow. Lee is a Past President of the Central Ohio PMI and was one of the Founders of the Project Management Institute's Project Management Professional (PMP) credential.  His book, Project Management-The CommonSense Approach, is a best seller in the field.
At 37 years old Lee was named VP of Staff and Organizational Development for one of the world's largest contract research organizations where he was responsible for creating and implementing a Leadership Development program focused on improved performance for project managers and supporting functional/line managers. 
During his decades of platform training Mr. Lambert has provided learning opportunities to more than 50,000 professionals in 23 countries.  He is regularly called upon to provide Keynote presentations on Leadership, Communications and other Project Management topics.  Before his years as VP, Mr. Lambert was a project management evangelist at Lawrence Livermore National Laboratory and General Electric.
Lee R. Lambert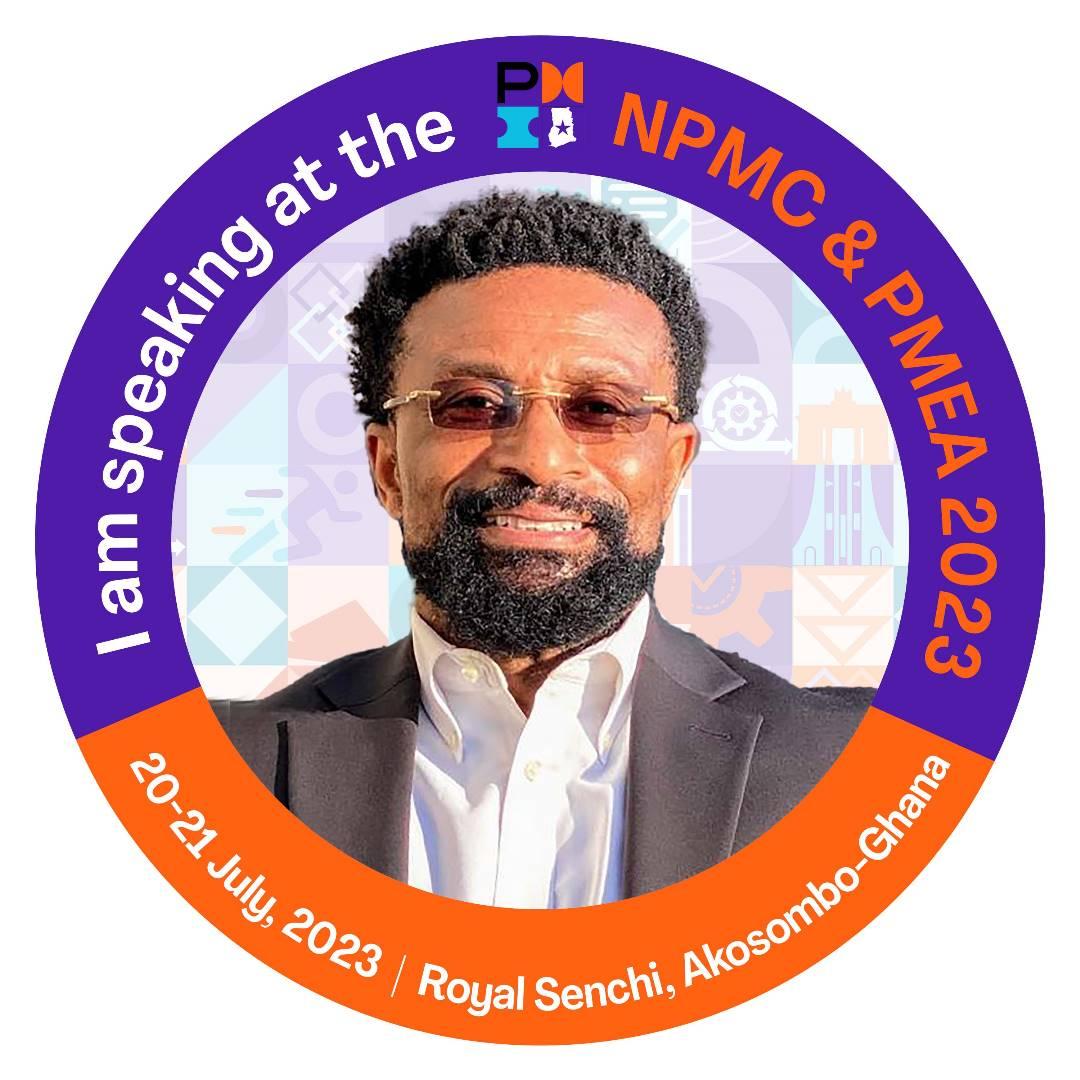 Dr. Moses Adoko
Special Keynote Speaker
Dr. Moses Adoko is currently the Chief Knowledge Officer (CKO) of the NASA Goddard Space Flight Center. Prior to his appointment as the NASA Goddard CKO, he served as Deputy Chief Knowledge Officer for the entire NASA agency. In that capacity, he led efforts aimed at ensuring that the agency's technical workforce and practitioners have access to critical, technical, and relevant knowledge to increase the likelihood of mission success. He led programmatic efforts aimed at ensuring that implementation of NASA's vision and strategy is backed by well-researched policies and proven technical practices that enable mission success across the agency.
Dr. Adoko provides program management oversight for institutional activities involving external partners and collaborators and is responsible for a broad set of programs aimed at cultivating technical teams (science, engineering, project management) in support of mission success and institutional performance.
He also serves as administrator of the NASA Goddard Senior Fellowship program, a scientific and technical advisory committee that advises Center leadership on issues related to science, technology and engineering research investments and strategy. The NASA Goddard Senior Fellows Program is made up of distinguished scientists and engineers, recognized for their accomplishments and contributions to the nation's (US) space program. Dr. Adoko has over twenty-two years of working experience with NASA, supporting various technical programs and projects including the development and implementation of the NASA Systems Engineering Procedural Requirements (NPR 7123.1) policy and served as Technical Programs Manager between 2012 – 2015.
Dr. Adoko is also a Lecturer at Columbia University and The George Washington University School of Engineering and Applied Science. He has conducted many technical workshops across NASA, academia and at international conferences. He continues to speak and advocate for sound project management practice (particularly across Africa) in support of national development, strategic management of knowledge assets, agile innovation, and technical (science and engineering) capability development. He is a volunteer of the Project Management Institute (PMI). Dr. Adoko has authored and co-authored a number of technical articles and publications.
He holds a Ph.D. in Systems Engineering (aerospace complex systems). Dr. Adoko is a recipient of various awards including the prestigious NASA Robert H. Goddard Award for Excellence in Analysis, Innovation and Creativity.
Dr. Moses Adoko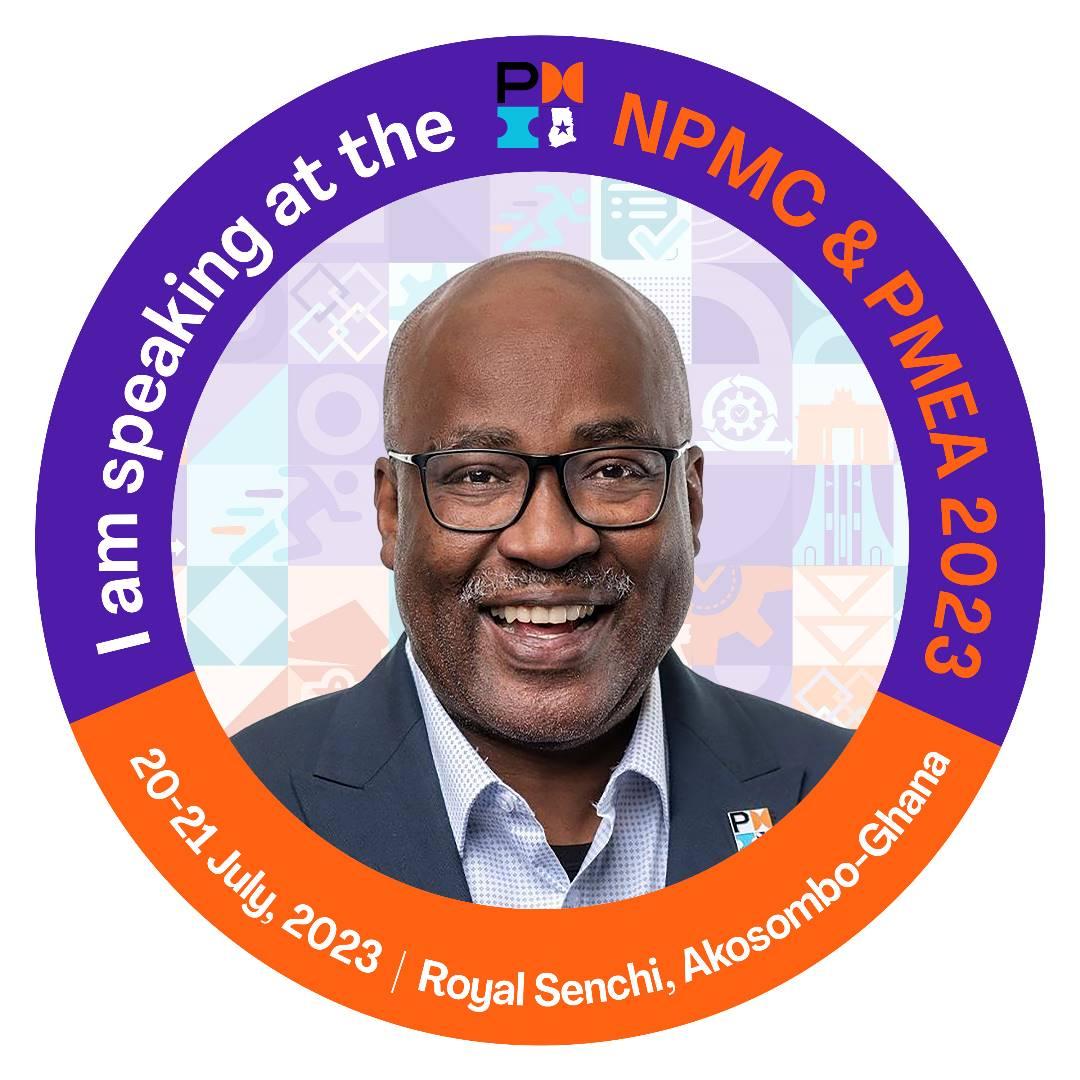 Dr. Ike Nwankwo
Closing Keynote Speaker
Ike Nwankwo is the managing director at Distinct Management Ltd., an independent project management consultancy focusing on information technology, construction and business transformation. He provides project, program and portfolio management consultancy and interim management services to a broad international client portfolio and assists organizations to deliver value through the effective implementation of their projects and program and the delivery of their organizational, strategic and corporate objectives. Over 25 years, Mr. Nwankwo has managed portfolios and led the delivery of multi-million dollar projects and programs across diverse sectors, for a diverse range of multinational organizations across the United Kingdom and Africa.
Dr. Ike Nwankwo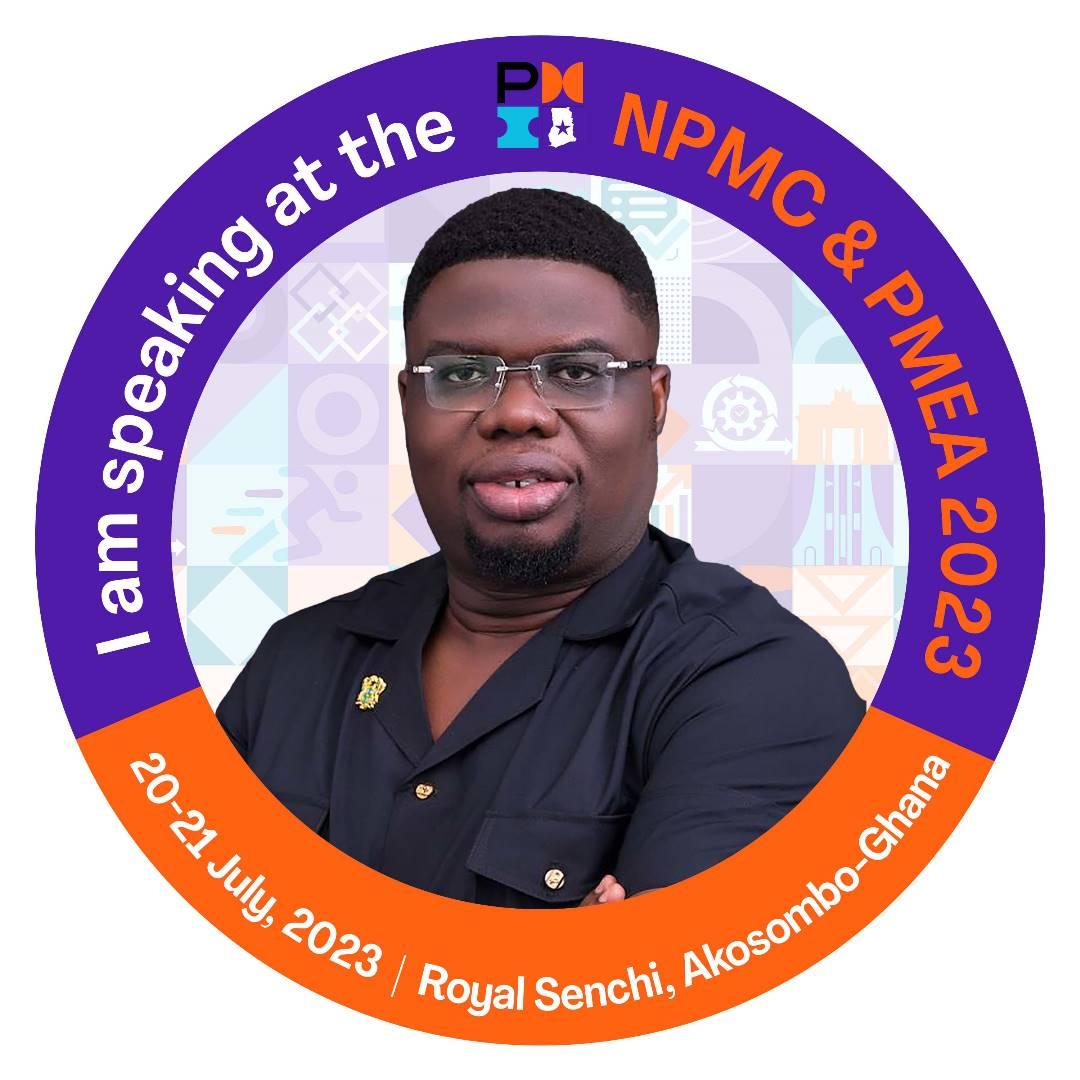 Ransford Nana Addo Jnr
Head, Financial Crime - Fidelity Bank
Ransford Nana Addo Jnr is a Fraud, Security and Crime Investigations professional with over 17years working experience. Currently, he is the Head of Financial Crime Management at Fidelity Bank where he drives the Anti-Fraud Strategy at the Senior Management Level.  
He had a successful career with Ecobank Group (a Pan African Bank with Presence in 33 Countries) where he worked as Head of Fraud Risk Management. Earlier, Ransford worked as Investigations and Intelligence Manager at Vodafone Ghana. 
He is an Adjunct Lecturer of  Fraud & Financial Crimes Course at 
 Africa Academy for Counter-Fraud and Anti-Corruption Studies – Lagos , Nigeria 
Ghana National Banking College, Ghana
eCrime Bureau & Kofi Annan International Peacekeeping Training Centre (KAIPTC)
In his role as the Fraud Forum President at The Ghana Association of Banks, Ransford has spearheaded fraud training programmes and Workshops. He is a regular thought leader on Radio and Television . 
He is a member of the Association Professional Certified Investigator (American Society for Industrial Security) and a Certified Fraud Examiner (Association of Certified Fraud Examiner) both in the United State of America. 
His great leadership in the Anti – Fraud Ecosystem has earned him recognition both locally and internationally making him travel across Africa & Europe.
Ransford Nana Addo Jnr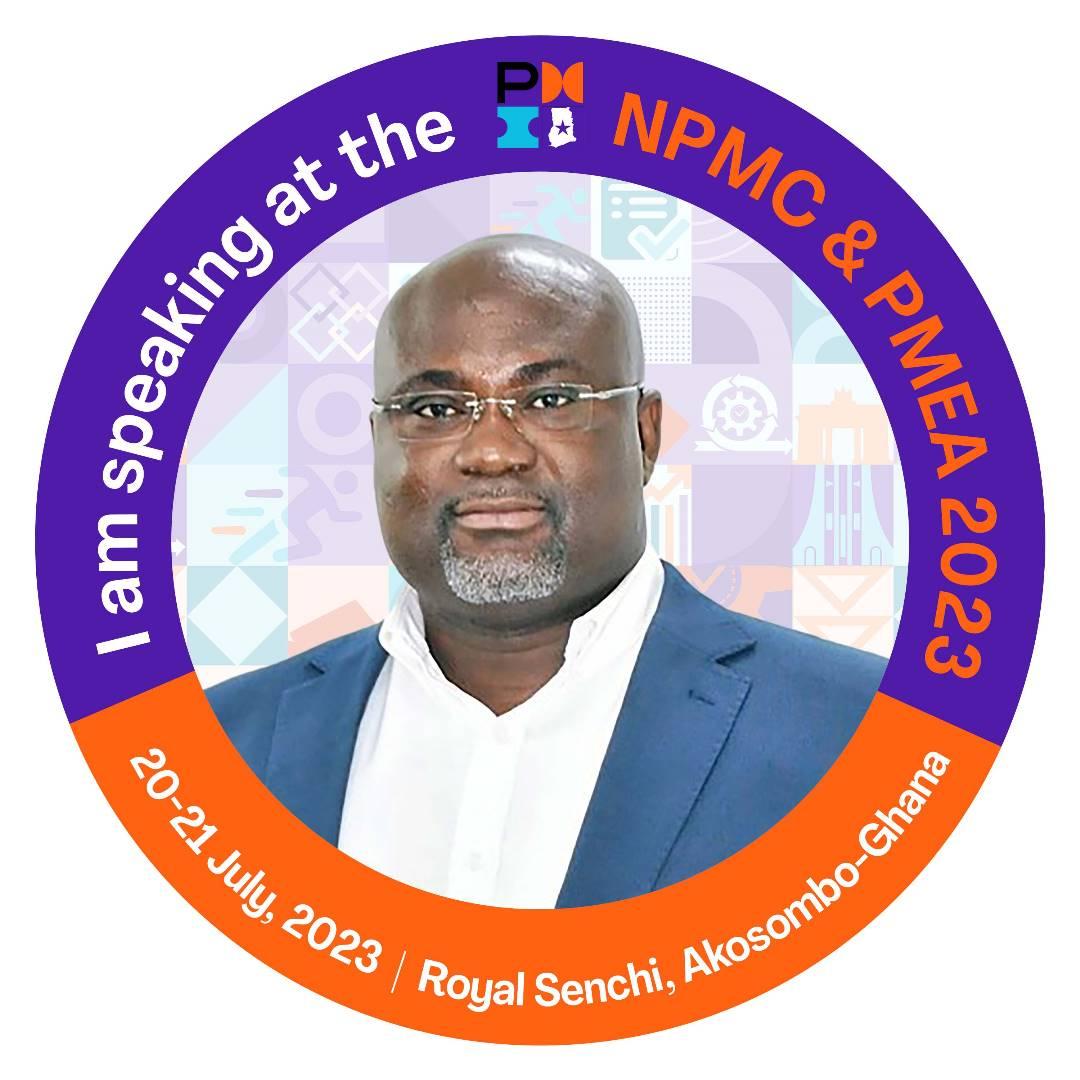 Mr. William Tetteh
Chief Capital Projects Officer MTN Ghana
William Tetteh is currently the Chief Capital Projects Office of MTN Ghana. He has over 20 years telecommunications and project management experience and 10 years executive level experience. William's experience includes but not limited to strategy development, operations and execution, large scale project management, governance and compliance and managing strategic change through projects, programs and portfolios. His commitment to commercializing technology and conviction that purpose drives technology forward has shaped MTN Ghana's Capital Projects deployment and management across both technical and non-technical projects.
Mr. William Tetteh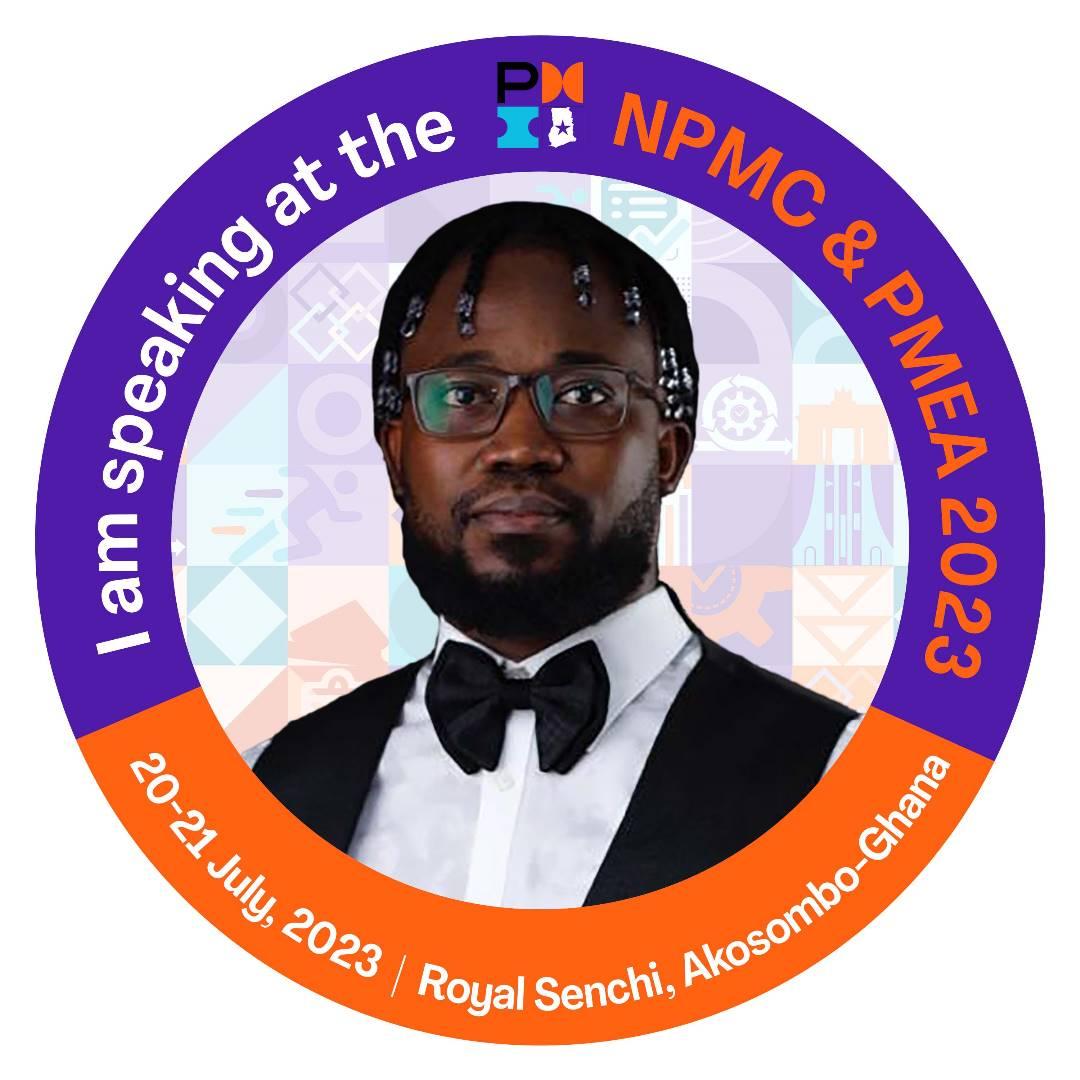 Mr. Emmanuel Agbeko Gamor
Senior Manager Digital Channel - MTN Ghana
Emmanuel Agbeko Gamor is a digital applications, digital communities, and digital platforms professional having worked with Google, YouTube, and Meta (Facebook)  across multiple regions around the world. He is currently a digital channels senior manager at MTN and teaches/facilitates digital transformation online courses with Stellenbosch Business School Executive Education. 
As a visiting fellow and associate at Tayarisha School of Excellence in Digital Policy at the University of Witwatersrand; Gamor is also a philanthropist, runs a social enterprise Urithi Labs for free trainings at Eliu Gift Hub, and volunteers with the Rotary Club of Johannesburg.
Mr. Emmanuel Agbeko Gamor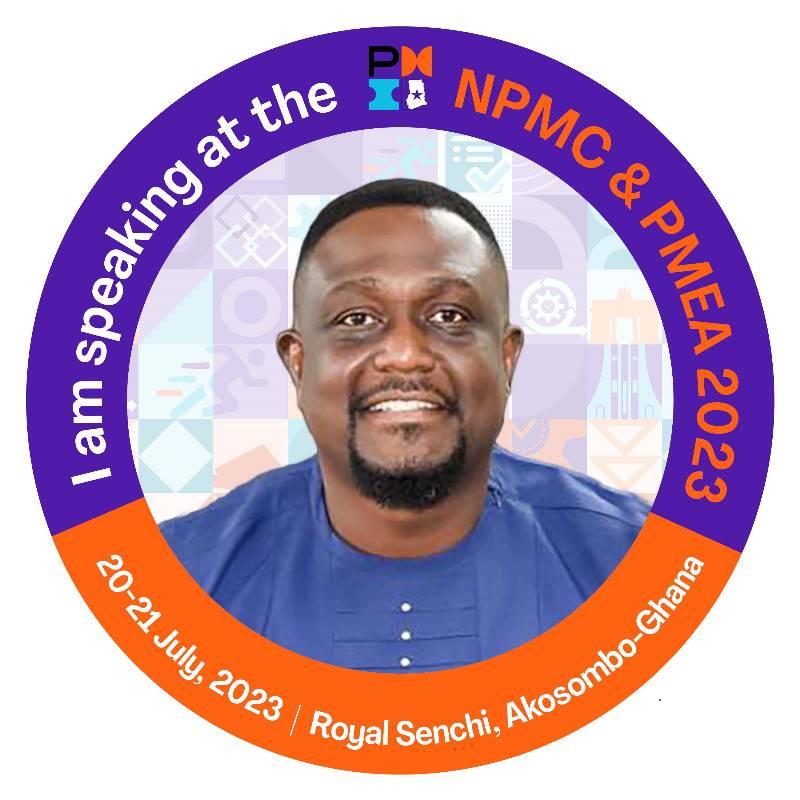 Mr. Samuel Dubik Masubir Mahama
MD, Electricity Company of Ghana
Mr. Samuel Dubik Masubir Mahama is a product of the Achimota School and Ghana's
premium university, the University of Ghana, where he obtained a degree in Political
Science and Sociology. He pursued Law at the University of Ghana, and later proceeded
to the Ghana School of Law for his Professional Law Course.

In his business life, he has focused mainly on the Energy Sector where he has worked
with American companies such as Bridgewell resources LLC based in Portland, Oregon
State, Gulf South Forest products based in Fort Lauderdale, Florida State. After gaining
that foreign private sector exposure, he returned to Ghana and started soliciting for
various firms. One such important firm is Elsewedy Electricals based in Cairo, Egypt with
subsidiaries in other African countries and in Ghana, where he was in charge.

By dint of hard work, Mr. Dubik Mahama was recognized by the government to assist in
the public sector and was therefore appointed the Head of Monitoring and Evaluation at
the Ghana Investment Promotion Centre (GIPC), where he was tasked to solicit and
enhance foreign direct investment in Ghana. Subsequently, he went purely into private
sector, consulting for mainly firms in the energy, mining, and engineering arena, through
his personal law firm, Dubik and Associates. Due to his assiduousness as a passionate,
results-oriented personality, he was appointed onto various Boards, including Wilkins
Engineering Limited, De-Montag Company Limited, Ghana Industrial Holding Company
(GIHOC), and the Electricity Company of Ghana Ltd. (ECG).
Whilst on the ECG Board, he was a prominent Member of the Board sub-committee for
the creation, development and deployment of ECG's corporate Project Management
Office (PMO) which oversees the Management of all strategic projects aligned to the
company's scorecard. Mr. Dubik Mahama exhibited exceptional results-driven ideas that
contributed significantly to major change driven initiatives in the company. These
contributions and capabilities were considered in ultimately appointing him as Managing
Director (MD) of ECG, after the age retirement of the immediate past Managing Director
of ECG, Mr. Kwame Agyeman-Budu.

Mr. Dubik Mahama is the youngest Chief Executive Officer (CEO) ever to be appointed
as the Head of the Electricity Company of Ghana Limited and happens to be the first
Board member to be officially appointed as a Managing Director of ECG.
He is a trailblazer if you look at his track record from private to public life. He has clearly
exhibited it within the first hundred (100) days in Office as the Managing Director of ECG,
with the introduction of ECG's Moratorium to Customers, which is unprecedented in the
history of the energy sector, and for any revenue mobilization state-owned enterprise in
Ghana. At the end of the Moratorium, ECG had 115,746 customers who availed
themselves with various issues related to illegal connection, faulty meters, and non-
payment for the right amount of electricity consumed. This is a significant single historical
intervention, that within one month; shortest timeframe ever, the company has captured
almost 120,000 customers, which is 50% of ECG's prospective customers annually, into
our system for them to pay for power consumed. This implies a growth in customer
population and growth in revenue.
Following the huge success of the moratorium, Mr. Dubik Mahama officially launched the
"Visibility Project" which was the first of its kind in ECG to identify the location of every
ECG meter and check the integrity and health status of ECG meters in Ghana. This
strategic initiative will drastically reduce the losses of the company and transform the
company into a viable entity within the electricity value chain. When this exercise is
completed, the company will be able to account for every electricity sold, going forward,
and ECG will be financially healthy to deliver on its mandate of delivering safe, quality,
and reliable electricity supply.

In line with the digitalization agenda of the nation, Mr. Dubik Mahama introduced the
cashless system in ECG with an enhanced ECG Mobile App for all transactions, and for
the first time, ECG's revenue increased by quite a significant margin. These strategic
initiatives were anchored by his vision of adequately resourcing the company's PMO to
deliver change-driven projects that impacted ECG's bottom-line.

To resolve the long-standing issue of shortage of meters, Mr. Dubik Mahama led the
initiative of a local franchise system, whereby ECG partners six (6) local meter
manufacturing companies for constant supply of meters across all ECG operational
areas. As part of the agreement, these companies provide after sales services to ECG,
including fixing faulty meters. This initiative is a serious loss reduction strategy for the
company, enhances customer satisfaction and creates jobs for people in the society.
The latest initiative by Mr. Dubik Mahama is the recent one-month national Revenue
Mobilization exercise dubbed "Agenda 20/20", which took place from 20th March to 20th
April, 2023. This exercise which had all Management and staff of ECG fully involved in
raking in appreciable revenue from owing customers was a huge success to the extent
that our stakeholders wanted to be part of our success story with our sister companies
following in our steps. This has been established to take place on a monthly basis,
considering the gains from the exercise.

With his Leadership, entrepreneurship and Project Management drive, Mr. Dubik
Mahama is poised to change the narrative of ECG's business operations by ensuring a
successful execution of the key strategic projects initiated for the mutual benefit of
Customers, the Company and Ghana as a whole. He is insistent and confident that within
the next two (2) years, ECG must show proof of viability and declare profit to the asset
owner, the Government of Ghana.
Mr. Samuel Dubik Masubir Mahama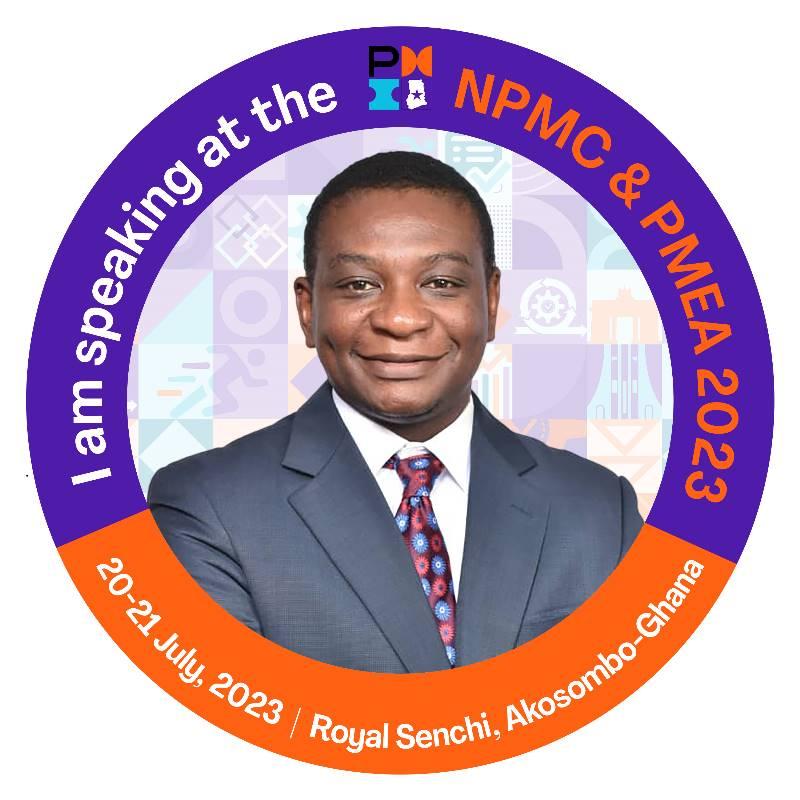 Mr. Cyril T. Donkor
Head of Technology Group PMO - Ecobank
Cyril Tsribi Odonkor has over 18 years' experience in Telecommunications, IT and Banking Operations. His career started as a technical operation officer in the telecom industry and later drifted into Project Management. From April 2008 to October 2016, he occupied the following roles: Project Manager, Strategic Programme/Project Manager, Contract/ Quality Manager, Senior Project Manager, Project & Program Portfolio Manager; a position he held until his appointment as Group Manager of the Project Management Office. As the Head of PMO he oversees the project/program management across over 40 entities in 34 countries. He has led the delivery of strategic projects and managed over 30 Projects. 
Mr. Cyril T. Donkor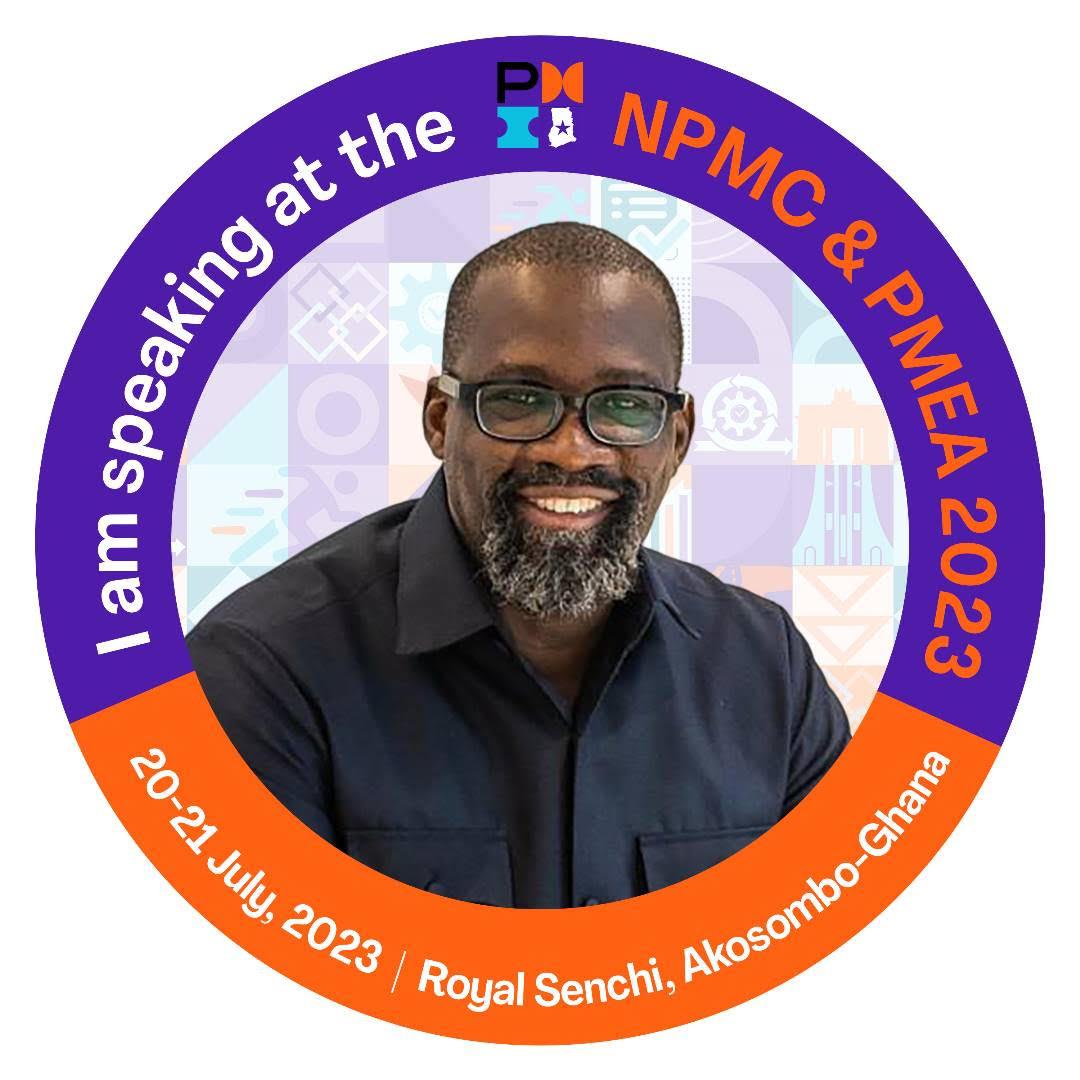 Mr. Edwin Provencal
Managing Director of BOST
Edwin Alfred Provencal before his appointment as the Managing Director of the Bulk Oil Storage and Transportation (BOST) Company Limited was the Technical Advisor to the Minister of Energy, Hon. John Peter Amewu, now Minister for Railway Development and MP for Hohoe Constituency.
He has over 20 years experience in Executive Management roles in various organizations including serving as Chief Executive Officer (CEO) of Vodafone Wholesale/National Communications Backbone Company and Director of Strategy in Vodafone Ghana. Under his leadership, Vodafone leapfrogged from #3 to #2 in Revenue Market Share in the telecoms industry.
His other places of work include Ghana Telecom, GLOBACOM and K-Net; a leading Internet Service Provider in Ghana.
Mr. Provencal holds amongst other qualifications an MPhil in Economics as well as MBA in Management Information Systems (MIS) from the University of Ghana, Legon. He is also a product of the Kwame Nkrumah University of Science and Technology (KNUST), Kumasi, where he graduated with a BSc in Electrical Engineering.
He obtained a Post Graduate Diploma in Financial Management from ACCA and he is a Project Management Professional (PMP) which he attained from the Project Management Institute in USA.
Mr. Provencal was an adjunct lecturer at the Central University Business School and Regent University in Ghana.
He is the founder and managing Partner of Provencal & Associates, a management consulting company with a keen focus on improving shareholder value by building high performing teams and developing leaders using various tools such as the Balanced Scorecard, Project Management and Coaching.
He was appointed the Managing Director of BOST in August 2019 and led the transformation of the company from a loss of Ghs236 million cedis in 2019 to a profit of Ghs340million in 2022.
Mr. Edwin Provencal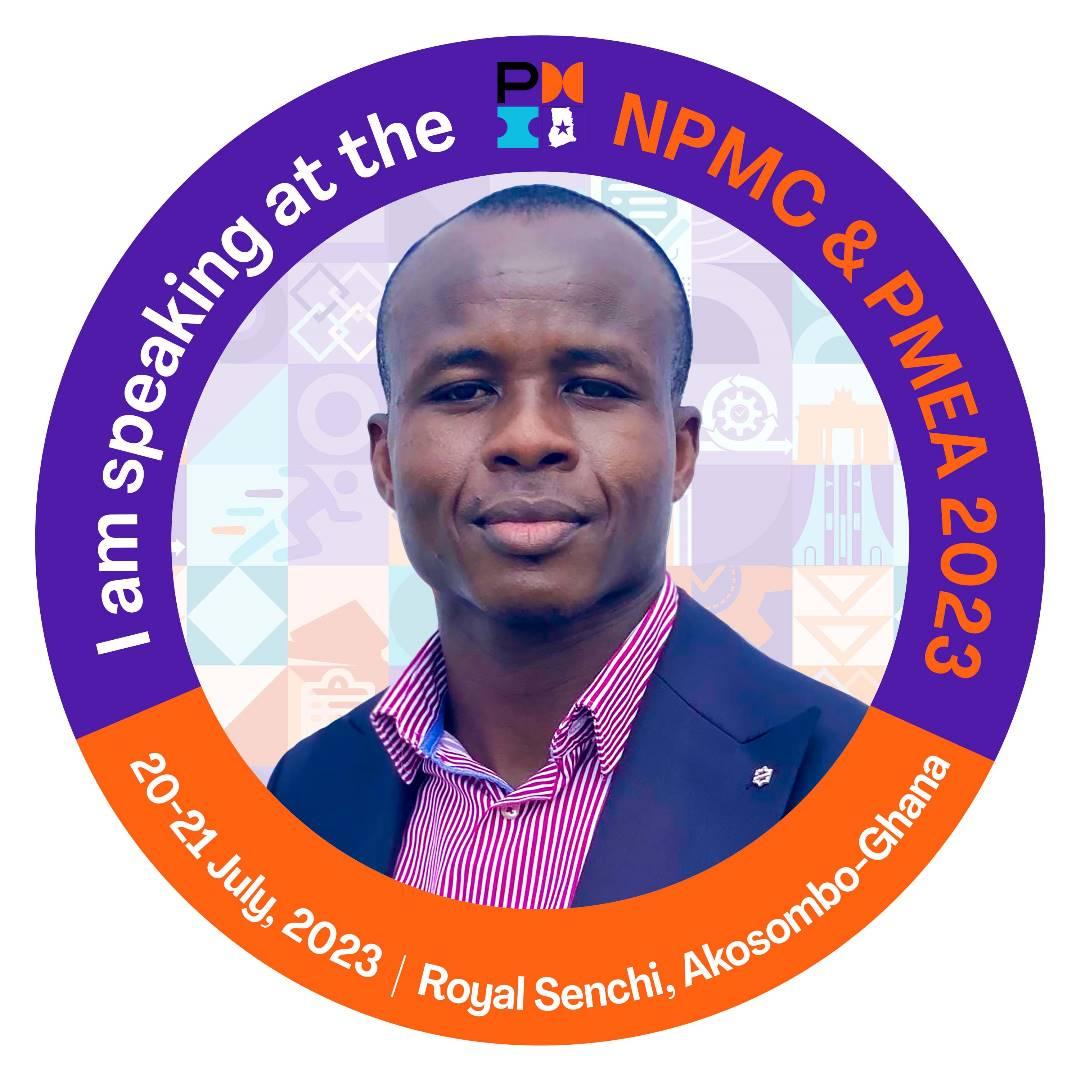 Eric Zunouh Banye
Country Programme Coordinator - UNIDO Ghana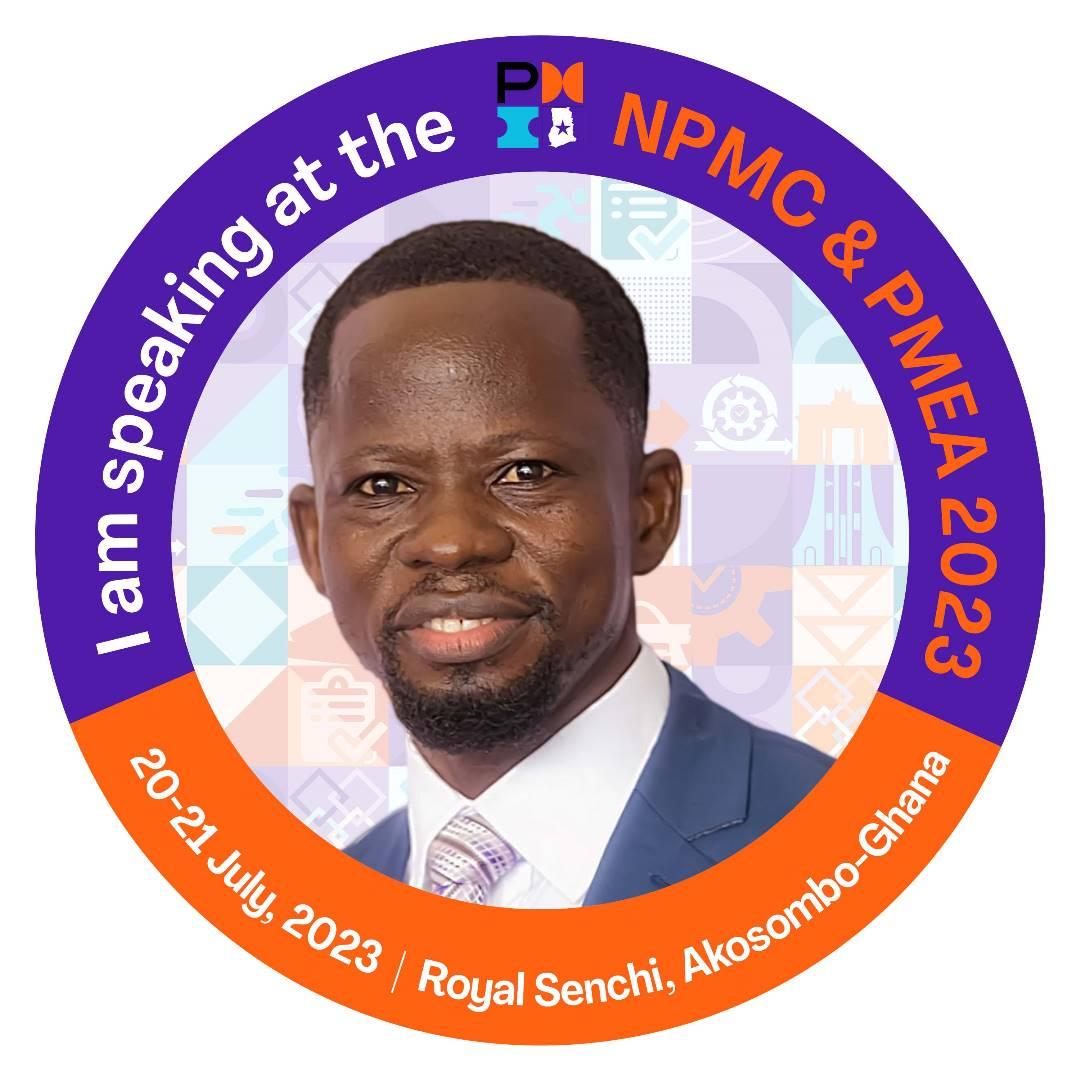 Abraham Aguriba
Project Manager, CalBank Plc.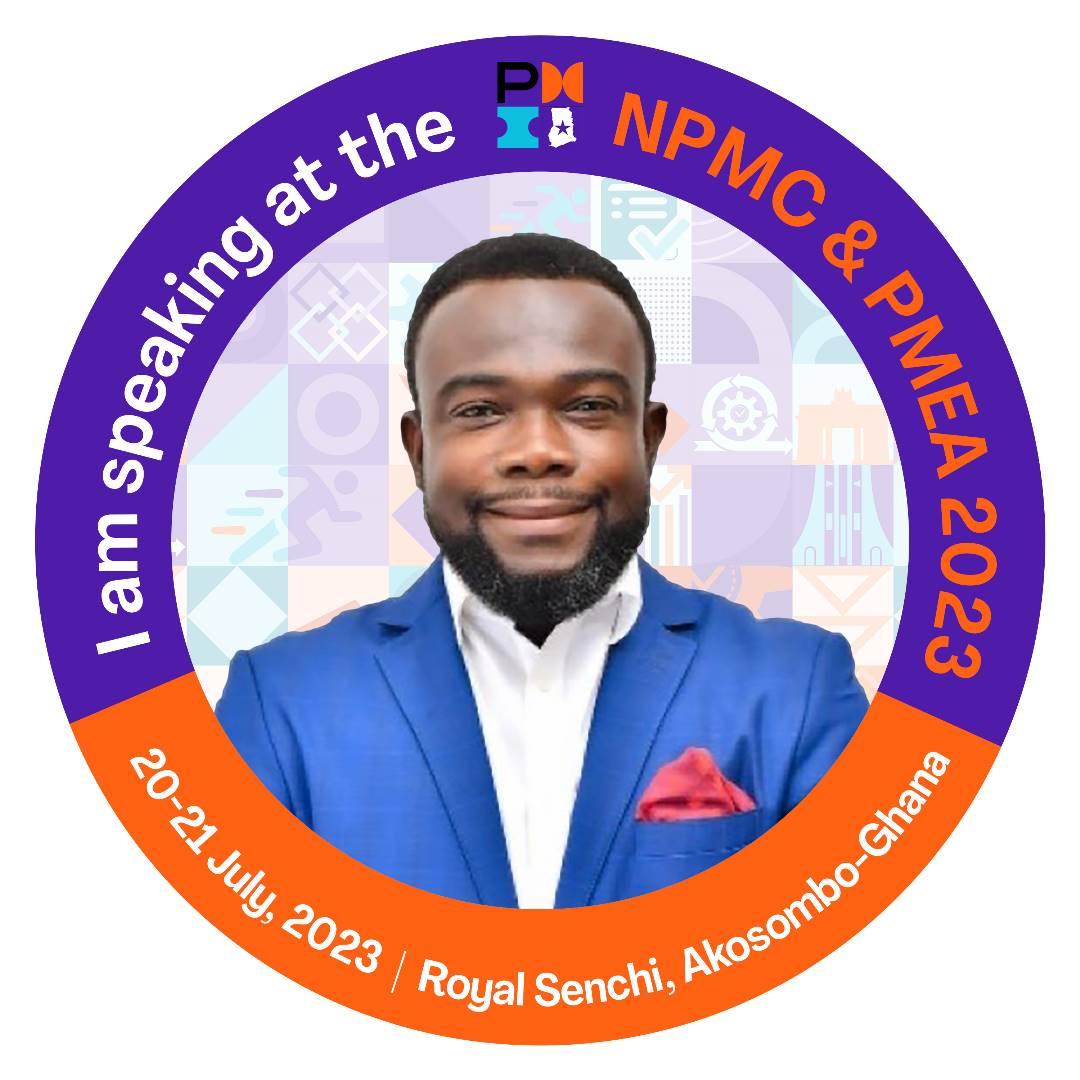 Percy Asante Antwi-Agyei
Lead Consultant & COO of Grip360 LLC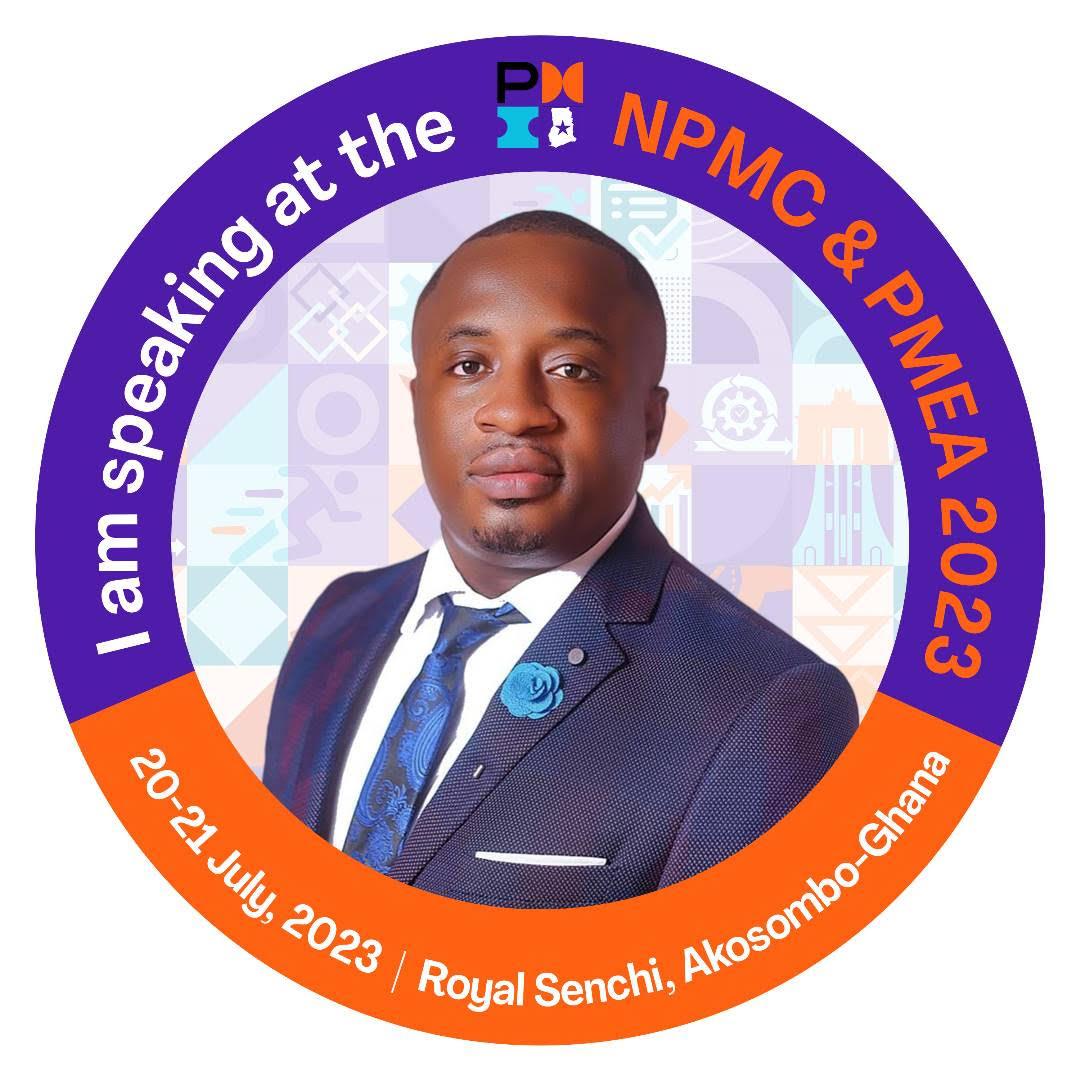 Bernard Owusu Danquah
Project Manager and Business Strategist - ECG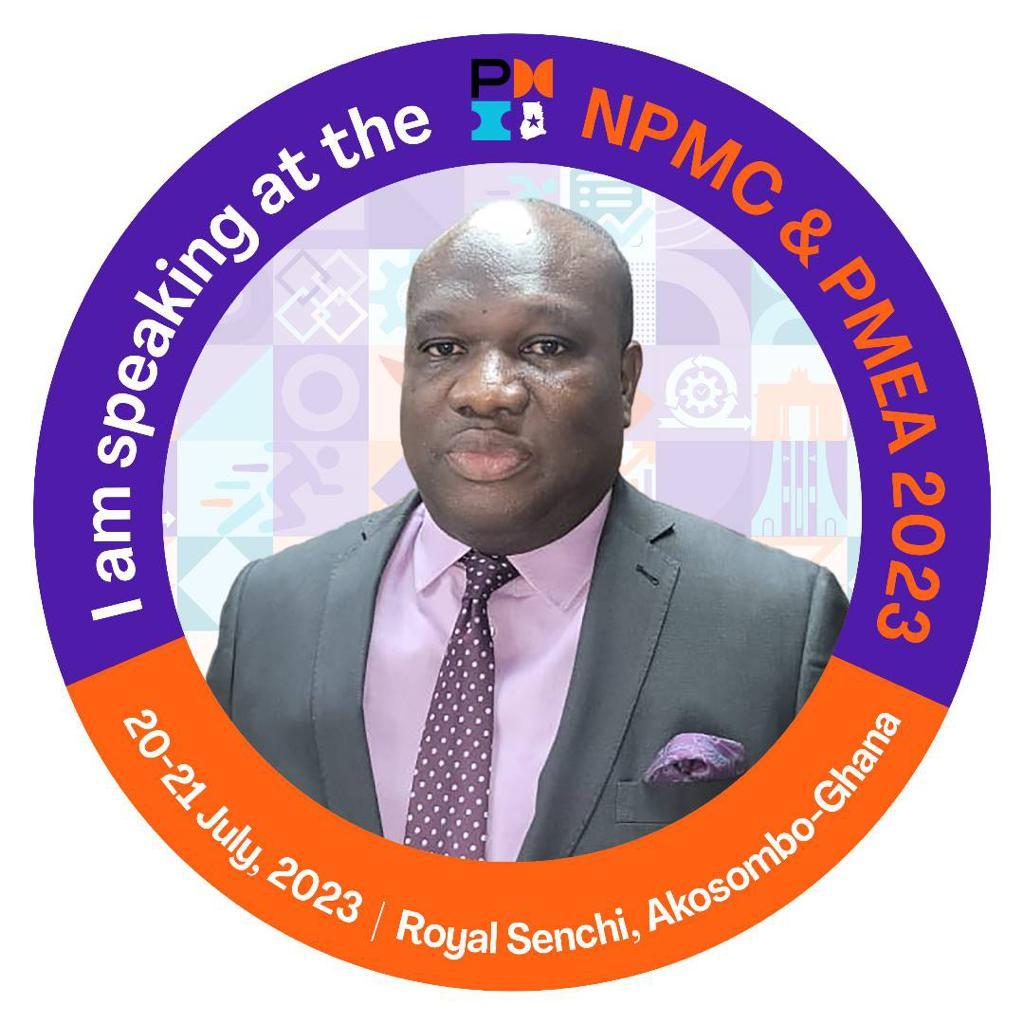 Daniel Monney
Project Manager, Bank of Ghana PMO
CAPACITY BUILDING WORKSHOP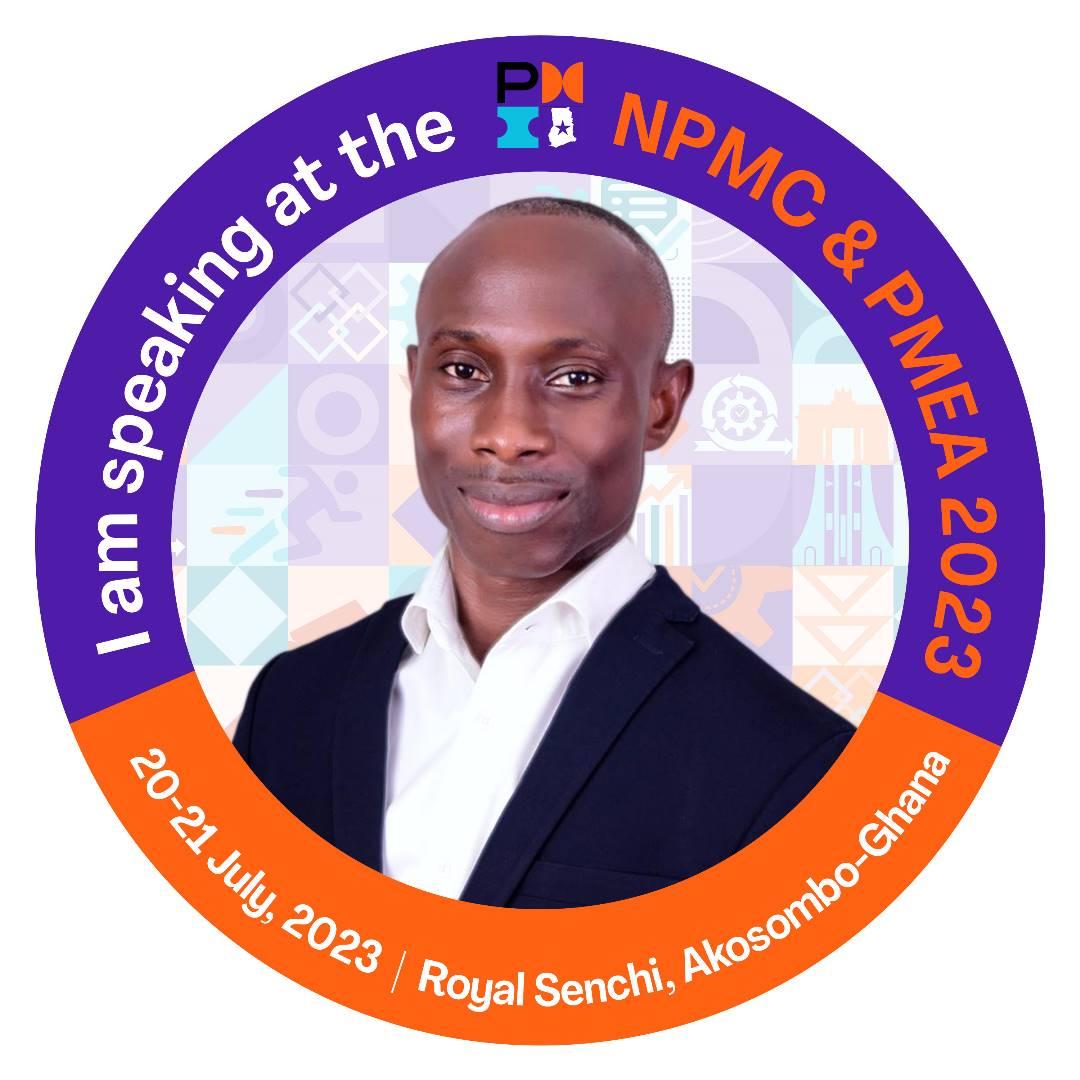 Emmanuel Amankwanor
MSM, PMP, PSM I, PMI-ACP, PMI-PBA, PMI-RMP, DASSM.
Emmanuel is a passionate business analyst, project consultant, Cloud DevOps enthusiast, author, agile practitioner, and trainer with an entrepreneurial mindset. 

His experience in managing projects spans over 15 years, working on projects across many sectors of the economy including Education, IT/Telecoms, Banking, Transportation and Pharmaceutical; and has expertise in customer and vendor management; and training of cross-functional teams.  He has led strategic projects for many FinTechs and Banks.

Emmanuel has internationally recognized certification in Project management, Risk Management, Business Analysis, General Agile and Disciplined Agile from the Project Management Institute (PMI). He holds a BSc. in Computer Engineering and a Master of Science (Management) from the University of Management and Technology (UMT), Arlington, VA, USA.
Emmanuel Amankwanor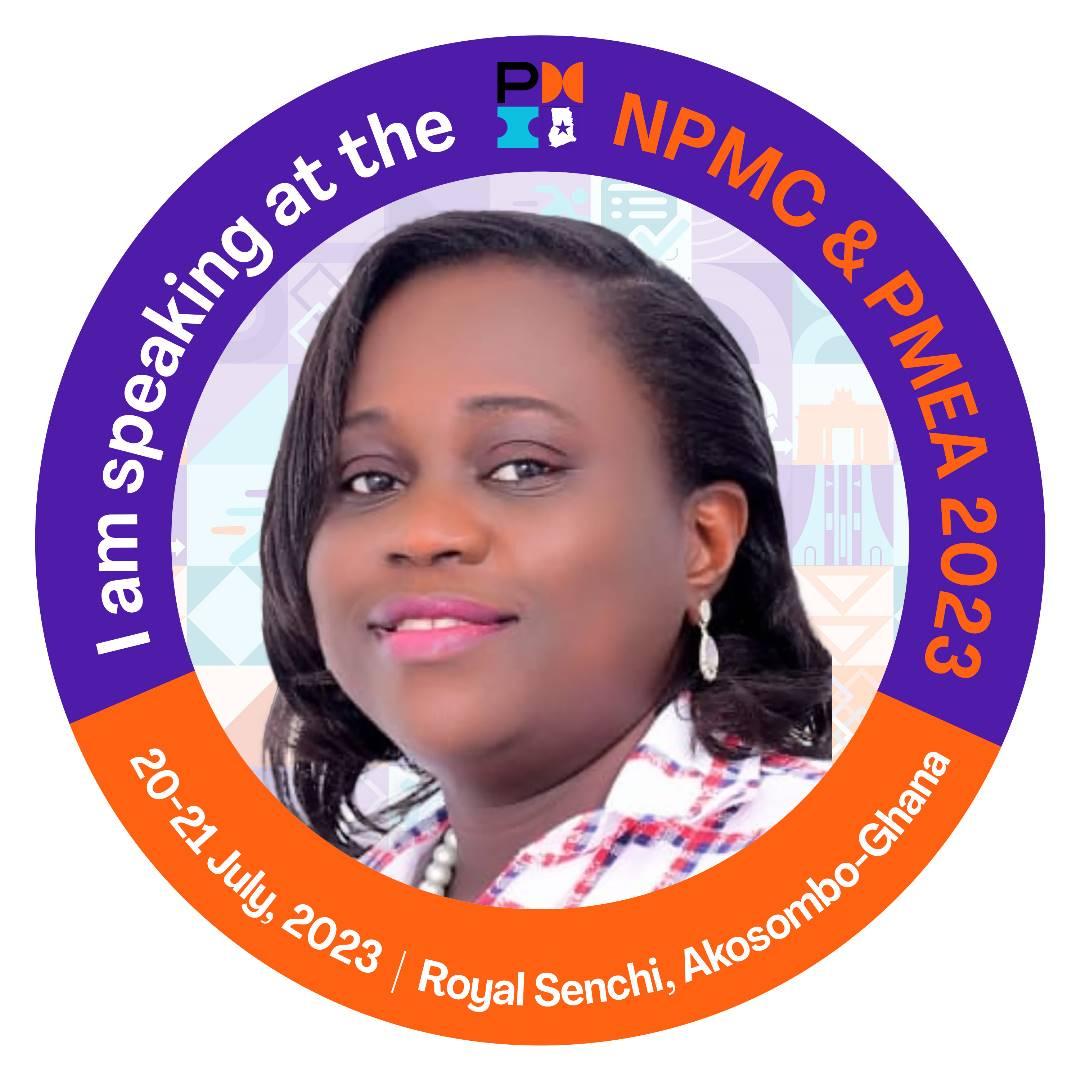 Surv. Dr. (Mrs.) Ivy M. A. Abu 
 PhD, BSc, PMP,
Surv. Dr. (Mrs.) Ivy M. A. Abu - PhD, BSc, PMP, MGHIS is a full-time lecturer at Kwame Nkrumah University of Science and Technology,  Ghana. She obtained her BSc and PhD degrees in Building Technology from the Kwame Nkrumah University of Science and Technology (KNUST). She is a Quantity Surveyor by profession and a member of the Ghana Institution of Surveyors. 
Additionally she is a proud member of the Project Management Institute (PMI), and Project Management Professional (PMP) since 2008, and takes key interest in broadening the horizon of project management and other related areas through education,  something she has been doing since 2009. She has keen interest in issues relating to sustainability, design and risk management.
Surv. Dr. (Mrs.) Ivy M. A. Abu